Portable Toilet Calculator
Having the right number of restrooms at your event or site is an important component to keeping your guests or employees happy. Having too few can mean long lines and unsanitary conditions. Having too many takes up too much space and uses too much of your budget.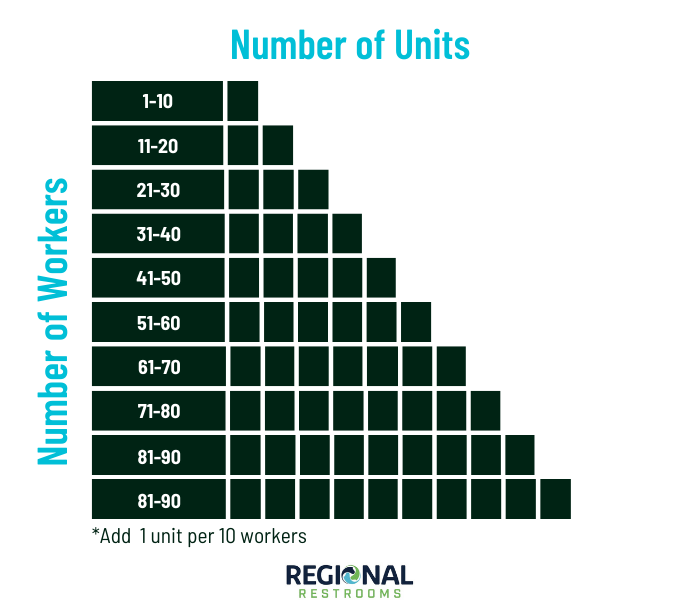 Construction Site Calculator
Unsure about how many portable restroom units to book for your next construction project? Follow this chart that will give you the perfect amount of standard units to reserve, alongside a wash station. For wheelchair-friendly units, take a look at our ADA compliant restrooms and if interested in luxury units with multiple stalls, email our team at [email protected] to establish the perfect unit for you!
Exceptional service that is timely and responsive.
Our team is ready to discuss your work site needs. Start your free quote online or by phone today. We offer last minute solutions and very affordable competitive rates for restroom rentals, including standard units, luxury flushing units, and more.
Comfortable and clean restroom facilities
Standard portable toilets
Toilet and handwashing facilities
Interested in renting with Regional Restrooms? Get a quote!
Serving Massachusetts, Connecticut, and Rhode Island.
200 Friberg Pkwy, Suite 2003 Westborough, MA 01581