Regional Restrooms wants all customers to feel safe with their units in high wind scenarios. Follow these 6 steps to prevent tip-overs in rough weather conditions.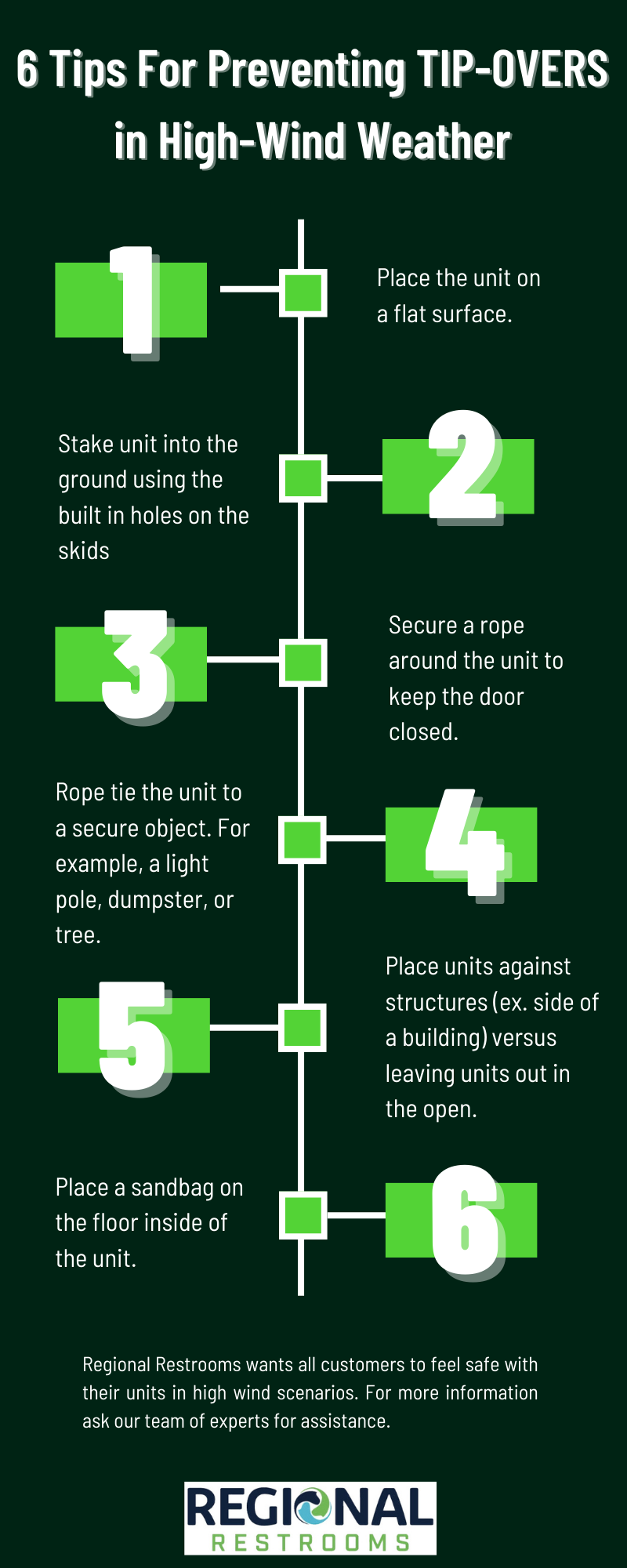 Exceptional service that is timely and responsive.
Our team is ready to discuss your work site needs. Start your free quote online or by phone today. We offer last minute solutions and very affordable competitive rates for restroom rentals, including standard units, luxury flushing units, and more.
Comfortable and clean restroom facilities
Standard portable toilets
Toilet and handwashing facilities
Interested in renting with Regional Restrooms? Get a quote!
Serving Massachusetts, Connecticut, and Rhode Island.
200 Friberg Pkwy, Suite 2003 Westborough, MA 01581